Machines
From turning to milling centers to multitasking work horses, Productivity's full line of machining centers will help you grow your business.

Service
With the largest service department of any machine tool distributor in the area Productivity provides customer support on every level to help get you up and running fast.

Robotic Integration
Productivity's robotics integration helps you make the most of 8760 annual production hours.

Tooling & Accessories
We offer a broad range of tooling products from quality suppliers.

Innovative Solutions
Fast Track, Scan & Go and RoboFlex – innovative solutions developed to help you grow your business
Productivity Inc®
Your Single Source Distributor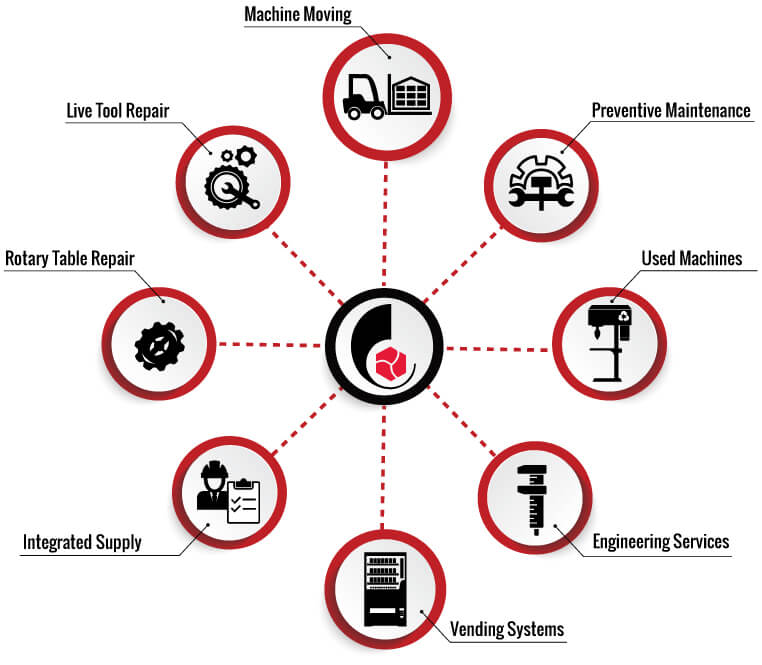 Machine Moving
Machine Moving
Preventive Maintenance
Preventive Maintenance
Used Machines
Used Machines
Engineering Services
Engineering Services
Vending Systems
Vending Systems
Integrated Supply/VMI
Integrated Supply/VMI
Rotary Table Repair
Rotary Table Repair
Live Tool Repair
Live Tool Repair
Our Capabilities
Productivity, Inc. provides machine tools, robots and related equipment for manufacturing in Minnesota, North Dakota, South Dakota, Iowa, Nebraska and western Wisconsin. We've been committed to helping companies implement innovative solutions to meet manufacturing challenges with superior results since 1968. 
Learn More

Productivity Launches New Website
Productivity has launched a new and improved website for better user experience.
Learn More

Haas Tech Forum
Tips & Tricks Check out the Haas Technical Forum for quick tips & tricks. Click here.
Learn More

Oktoberfest Tool Show 2015
It's official. Productivity's Oktoberfest Tool Show is September 22nd to the 24th!
More details to follow later. Check back often.