CNC Machine Tool Preventive Maintenance Program: Why It's Worth It and How to Get Started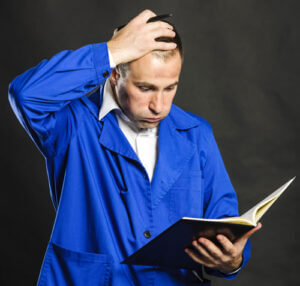 Managing equipment failures and downtime are an all too common and accepted reality in the world of manufacturing. With metalworking equipment performing constant repetitive tasks, it is to be expected — but to what extent? Unfortunately, manufacturing and process industries lose an estimated $20 to $60 billion each year due to unscheduled downtime and poor asset quality.1 It doesn't have to be that way with a well-planned CNC Machine Tool Preventive Maintenance Program. 
The fact is, improperly maintained equipment will eventually fail, but the question is, to what degree? Similar to not replacing your vehicle's timing belt, peripheral damage to a larger section of the machine tool can occur. Once the failure has occurred, the race is on to get it back up and running as soon as possible.
The average age of industrial assets in the United States is about 20 years, according to the Bureau of Economic Analysis. This number has grown significantly since 1990. Aging equipment (44%) is by far the leading cause of unscheduled downtime, up 2 percentage points from 2017, according to a 2018 survey by Plant Engineering2. While we can't control the machine aging, we can control how well it ages with regular upkeep and maintenance with a CNC Machine Tool Preventive Maintenance Program.
What DOES an Unexpected Machine Breakdown Look Like?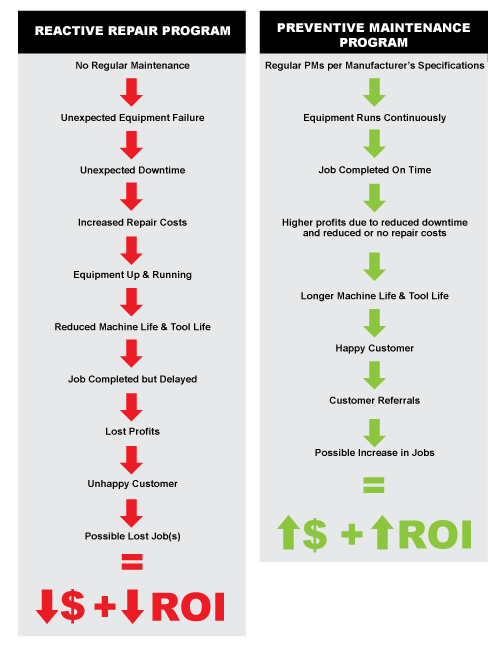 I think we all know the answer to that one – not good. We've all been there. You finally nabbed that lucrative medical device job. You have the capacity, the labor and time to get the parts done in plenty of time. Everything is running smoothly when all of a sudden you notice the parts are now outside the acceptable tolerance dimensions. You stop the machine to find out that you're seeing excessive backlash in your finish. That's Unplanned Downtime. It's the weekend. That's Potential Repair Delays. Okay the job is not due until next week. You contact repair to find out that since it's the weekend, the cost will be double the price to fix. That's Increased Costs. Okay we can deal with that – chalk that to the cost of doing business. The good news is they can fix it. The bad news is, the parts needed to repair your machine are backordered until your deadline, due in part to the current worldwide shortage of materials. That's Difficulty Getting Parts. That means that you now have to let you new customer know there will be a delay in delivery. That's Missed Deadlines and most likely Backlog of Jobs. Whichever way you slice it, it will inevitably lead to customer dissatisfaction. Even if you give a discount, they may be reluctant to use you again or worse, end the relationship. That's Loss of Contact. Finally, this could lead to damage to your reputation. LOSS OF BUSINESS!  
Preventive Maintenance and Its Role in Controlling Unexpected Machine Tool Breakdown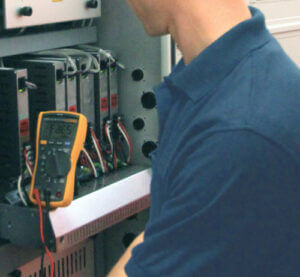 The easiest solution to controlling unscheduled downtime is to upgrade your equipment. Just keep buying or leasing the newest and freshest machinery. I know what you're thinking… well that's not very economical. That's right, it's not a sound strategy, I just said it was easy. That's why the next best course of action is to improve your machine tool maintenance strategy.
Just as we get regular oil changes on our vehicles to keep them running smoothly, it only makes sense that this routine would apply to your machine tools, and more so given the investment in your machines. By performing regular visual inspections and having a planned preventive maintenance program, you can reduce or eliminate unexpected downtime and maximize uptime of your shop.
There are three types of maintenance: reactive, preventive and predictive. We will focus on the first two as predictive maintenance involves electronic monitoring software to collect data that helps predict when your machine will require maintenance, which is beyond the scope of this article.
Reactive maintenance happens when a machine tool runs until it breaks down. At that point, the focus is on damage control. Also referred to as "firefighting", waiting to failure is usually costly – not only are you footing the bill for fixing the machine, but also paying for the cost of unplanned downtime. Overall, downtime costs most factories somewhere between 5% and 20% of their productive capacity2. Despite this cost, in 2018, 67% shops still choose to run to failure2.
Preventive maintenance or "planned" maintenance is a proactive approach by which a machine tool has a planned time when it will be taken down for servicing. It's a routine that extends the service life of your machine tools. By establishing planned periodic maintenance routines to spot impending issues you will be able to fix them before they become catastrophic events. According to Plant Engineering's 2018 maintenance survey, preventive maintenance is favored by 80% of maintenance personnel, up from 78% in 2017. Companies can save between 12% and 18% by using preventive maintenance over reactive2.
While it may seem that there is never a good time to take a machine tool down to perform routine maintenance, if this maintenance is included in the original production planning, it will be a smooth and seamless event. Benefits of a scheduled preventive maintenance program:
Reduced or even eliminated production downtime
Improved work completion rates
Extended machine tool life
Maximized time your machines are producing parts
Reduced rejects, scrap, and rework
Lowered setup and adjustment time
Part replacement costs are reduced and can be planned and budgeted, as repairs are made on a scheduled basis
Increased profitability due to machine uptime
Well-maintained service records for your machine
A Productivity Preventive Maintenance Case Study
A local mid-sized job manufacturer had a specific part they were producing on some 1970's/80's model machine tools. These machines were all set up to produce the part but were getting to be in tough shape. Rather than invest money in new machines and then have to retool them, they had Productivity perform extensive top to bottom PMs on these machines followed by a PM schedule. That was five years ago, and the machines are still running that same part on them today. They have a regular PM schedule set up for each machine and can expect to get more years out of them. Now that's a bang for your buck!
How Do I Start with Preventive Maintenance?
Before developing a PM plan, you need to do some manufacturing "soul searching" so to speak. You'll want to determine your production goals, whether be increased uptime, improved efficiency, safety, compliance, etc. Next step is to do an assessment of all your machines to determine equipment hierarchy. This can be based on asset location relative to others, how hard you are running some machines, which equipment failures would have the biggest effect on production, most critical machines compared to lower ranking machines, at what stage in making the part the machines are, what machines produce the most intricate parts, etc. It's important to communicate across all departments involved in production so that everyone has input and ultimately understands and accepts the role of preventive maintenance. Then, you can number crunch to determine what the cost of a machine breakdown will be versus a scheduled PM. Productivity can help you determine plans for each of your machines so you can determine the cost of ownership.
To Outsource or Not to Outsource PM. That is the Question.
Internal: Once you've determined the value of a preventive maintenance program, this service can be managed internally or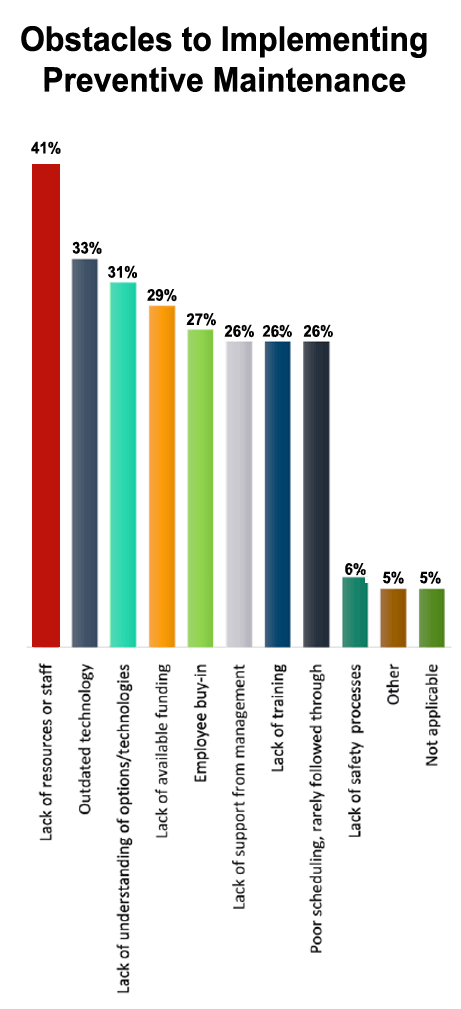 contracted externally. An internal maintenance program requires that the company has a staff that is well versed in a variety of different machine tools, including technical expertise, ISO requirements, equipment functionality, part ordering and management, and installation. Depending on the number, variety and complexity of the machine tools in your shop, having an internal maintenance staff might make sense. If a company is committed to having an internal maintenance staff, it is to their benefit to have highly trained and skilled people that are continually trained in order to ensure the integrity of the maintenance program.
However, in today's day and age, with the shortage of trained and skilled machinists and technicians in our industry, more and more companies have less and less hard-to-find machine maintenance people with the correct mechanical and technical skills. According to Plant Engineering's 2018 maintenance survey, the primary factors that drive maintenance outsourcing include a lack of in-house time and personnel to dedicate to maintenance (52%), a lack of maintenance skills among existing staff (46%), and the existence of too many specialized skills in modern maintenance (46%). The truth is today, companies are running very lean. Before making this leap, it is definitely worth the time to investigate using an external contractor.
External: The most obvious argument for using an external contractor to perform your preventive maintenance, is that you have access to skilled technicians who work day-in and day-out on a variety of machine tools, and carry with them all of the necessary tools and parts to perform the work. This allows them to work more efficiently and effectively, thereby saving you money by getting your machine tools up and running sooner. In addition to saving on the costs associated with having an internal staff, an external contractor will tailor and manage a preventive maintenance program to meet your needs and budget. While it may seem daunting to pay for this service, the cost to properly maintain your machine tools will pay dividends in overall production and machine tool investment.
Balancing Production Scheduling with Preventive Maintenance
Congratulations! You've made the decision to include preventive maintenance in your production schedule. Integration is the key. As with most manufacturing companies, production and ensuing deadlines usually trump maintenance. PM needs to be seen and accepted as an integral part of the master production schedule. By creating a master PM plan, working in conjunction with maintenance and production departments and getting buy-in from upper management, helps everyone understand why PM is a priority.
Begin with previous year's service history and sort out all your repair calls by machine and type of failure. Then, start with creating a master PM schedule for each machine in your facility. It's best to schedule these downtime windows and "mini-PM" pit stops into production well in advance. If you have a regularly scheduled plant shutdown, you can set up your PMs for those times. If not, then you might schedule different machines at different times based on production load thus avoiding taking everything down at once. In between PMs, you can set up daily, weekly or monthly maintenance tasks to keep your machine in tip top shape.
Productivity IS Your Full-Service Preventive Maintenance Supplier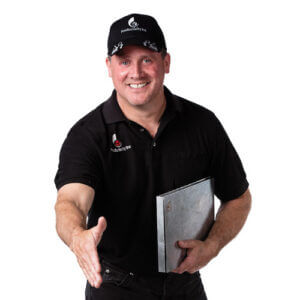 Productivity's Preventive Maintenance Service can detect problems BEFORE costly damage and downtime occur. Productivity has thousands of hours of experience in performing PMs on a wide variety of types and brands of CNC machine tools even if not purchased from Productivity. We can build and manage a PM program for your needs.
We offer flexible service levels and costs to provide the coverage you need. We'll even tailor a service program that fits your exact needs and budget.
We can build your program based on your company's ISO requirements.
We can develop a program for a one-machine shop, large manufacturing facilities and everything in between.
We manage your service plan so that you don't have to. We provide dedicated service personnel, easy scheduling and annual service reminders.
Service is available on wide range of machine tools, even if they were not purchased from Productivity.
Service is performed by factory-certified, knowledgeable and courteous technicians.
Technicians arrive with the tools and parts needed to get the job done right the first time. And they clean up once the job is complete.


Contact Productivity's Preventive Maintenance Department for more information, or to schedule an appointment at gmiller@productivity.com or 763-745-1161. Check out our comprehensive brochure here.
Footnotes/Research
Predictive Maintenance Survey, 2019, Reliable Plant, Published by Noria Corporation – https://www.reliableplant.com/Read/31707/predictive-maintenance-survey-2019 and https://www.reliableplant.com/Read/31558/right-maintenance-schedule
2018 Maintenance Survey, https://www.plantengineering.com/articles/2018-maintenance-survey-playing-offense-and-defense/
Stop Wasting Money on Deferred Maintenance article, 10/15/18, Buildings.com