Innovative Solutions
Fast Track, Tool Vending and Robo-Flex – just some of the innovative solutions we developed to help you grow your business.
Your Single Source Distributor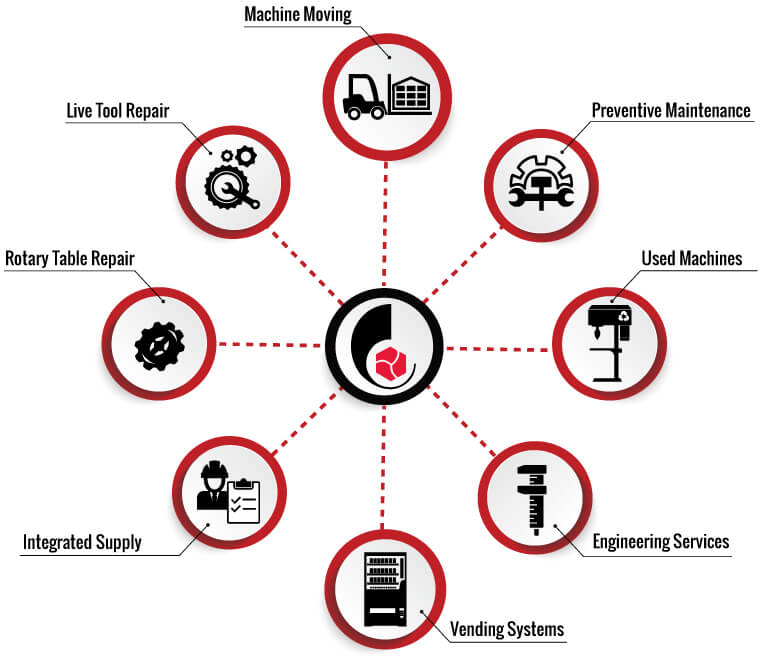 Machine Moving
Machine Moving
Preventive Maintenance
Preventive Maintenance
Used Machines
Used Machines
Engineering Services
Engineering Services
Vending Systems
Vending Systems
Integrated Supply/VMI
Integrated Supply/VMI
Rotary Table Repair Services
Rotary Table Repair Services
Live Tool Repair
Live Tool Repair
Our Capabilities
Productivity, Inc. provides metal working machine tools, supplies, robots, and related equipment for manufacturing in Minnesota, North Dakota, South Dakota, Iowa, Nebraska and western Wisconsin. As a top metal working equipment distributor, we've been committed to helping companies implement innovative solutions to meet manufacturing challenges with superior results since 1968.
Productivity Inc
Productivity Inc. is your single source supplier of metalworking machines, tools, accessories and robotic automation.
15150 25th Avenue North
55447
US
productivity@productivity.com
Phone: 800.328.3272
Fax: 763.476.4092
Learn More