Integrated Supply/VMI
Productivity's Advanced Supply offers custom tailored programs designed to help you manage your tooling and supplies—from point of use vending machines, to a complete integrated tool management system. Whether you are a small to mid-size job shop or a large manufacturing corporation with several hundred machines, we have a machine tool inventory management system that fits your needs.
We will help you eliminate or reduce the redundancies within the conventional ordering processes, and provide simple and powerful tracking reports on tooling and supply usage to help you in managing inventory and movement of tools within your company.
Benefits of Advanced Supply
Minimize travel through point of use tool storage
Reduce costly UPS red shipments
Ability to track and monitor tool usage
Streamline your ordering process
Reduce consumption by utilizing automation and control
Inventory reduction
Decrease part processing costs through application cost savings
Utilize tool kitting           
Services Include: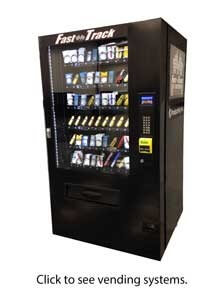 Application support
Same day shipments
Pbot (proactive back-order tracking)
Acquisition savings
Barcoding
Purchase history
RPM (Remote Product Management)
Summary invoicing
Freight consolidation
Consignment inventory
E-catalog
Usage tracking & control
Obsolete tool identification
Full e-commerce capabilities
Contact us now for a FREE tool crib evaluation or for more information on how we can help you efficiently and effectively manage your tooling and supplies.