About
Productivity Inc:
Your Single Source CNC Machine Tool  Metalworking Distributor in the Midwest & Rocky Mountain area
Productivity Inc. is a top CNC machine tool metalworking distributors in the Midwest and Rocky Mountain regions. We have been offering superior quality machining products and unmatched customer service to manufacturing facilities and machine shops for over 50 years. We offer a large selection of different types of CNC machine tools including horizontal and vertical milling and machining centers, lathe turning centers, swiss type turning machines, 5-axis and multi-tasking machines, fabrication equipment, laser engraving, waterjet, 3D & additive manufacturing machines, saws, grinders and much more. We also specialize in the integration of automation for the general machining industry and precision machining operations using FANUC robots. Our innovative metalworking products and services have helped organizations overcome production challenges and streamline their operations for increased profitability and faster turnaround times. 
For more than 50 years, Productivity has been a catalyst for Computer Numerical Control (CNC) advancements in the machine tool industry with strong ties to local community and technical colleges as well as machine tool associations.
Productivity is the CNC machine tool supplier committed to helping you select, install, operate and maintain the best equipment to most effectively manufacture your specific quality parts.

Download Company Brochure
Click Here
A solid commitment to help you overcome your manufacturing challenges and meet your goals. We find the right machine for your job from milling, turning, multi-tasking, grinding, laser marking, 3D printing, and fabrication manufacturing equipment to Electrical Discharge Machining (EDM).
Research, evaluation and planning of using industrial robotic automation in your facility including designing and development of robotic integrated systems.
Complete turn-key solutions including automation, capability studies, special layouts, SPC and a predetermined run-off requirement to make your new machine purchase smooth and easy.
An extensive line of tooling & accessories from more than 300 vendors including cutting tools, spindle speeders, angle heads, coolant inducers, tool holders, boring systems, tool presetters, turning tooling, cutting fluids and lubricants, tool crib storage management, vises and workholding products, EDM tooling, integrated supply and much more
Knowledgeable and experienced sales engineers to help you increase tool performance, extend tool life, improve shop processes and meet your industrial goals.
Complete machine servicing, preventive maintenance, spare part sales, rotary and live tool repair and machine moving services.
We're proud to support regional technical colleges by providing training support, demonstrations, tooling applications, school discounts on CNC machines and by hosting a student day and job fair.
Our Story
1968 was the year that changed America but it was also the year that Productivity was born. Productivity Inc.'s name is no accident – it was chosen to represent the idea that the company provides products and services that will increase productivity in the manufacturing workplace. Today, Productivity prides itself on being a foremost expert and supplier of everything for the manufacturing industry in the Upper Midwest and the Rocky Mountain states.
Core Values And Beliefs
At Productivity, we operate with integrity and always keep in mind our core areas of focus, values and beliefs. 
Click Here
Customers
We serve our customers with excellent products and services with the highest degree of honesty, integrity and responsiveness.
Employees
Our employees are our first customers. Each team member is critical to achieving success and is treated with respect and encouragement to do what is best to inspire customer loyalty.
Suppliers
We value our supplier relationships and represent each aggressively with fairness and responsiveness.
Quality
We are dedicated to quality; quality products, quality of service, quality of relationships, quality of our communications, quality of our promises.
Creativity
We value a creative can-do spirit that seeks and rewards improvement in all that we do, with a sense of fun in our daily work.
Profitability
Profit is a necessity, but not the ultimate goal. It is the result of everyone's contributions toward serving our customers and it will be shared.
Community
Individually and as a company, we believe in helping our community through our time, talents and financial resources.
Strategic Partners
To provide you with innovative metalworking services, superior results and greater profits, our machine tool company works with several carefully selected strategic partners to provide a wide range of manufacturing and industrial distribution expertise. 
Our partners have more than 30 years of experience, shared ownership and facilities but with independent corporate structures.
We're proud to partner with:
Careers
Productivity Inc is a leading distributor of CNC machine tools and related products for the Midwest with our headquarters in Plymouth, MN and branch offices in Cedar Rapids, IA, Omaha, NE, Littleton, CO and Salt Lake City, UT. We provide manufacturing businesses with the most productive means of operation through the application, sale and service of state-of-the-art metal-working equipment.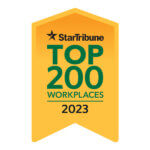 Check out why we are a Great Place to Work!
Locations

Our Locations
Minnesota
Corporate Headquarters
Serving MN, ND, SD, & WI
Service Phone: 763-476-4191
15150 25th Avenue North, Minneapolis, MN 55447
Office hours:
7:30 am - 5:00 pm
Service hours:
7:00 am - 5:00 pm
Tooling Phone:
763-476-4196
Fax:
15150 25th Avenue North, Minneapolis, MN 55447
Iowa
Cedar Rapids Facility
Serving the Quad Cities & Central IA
Service Phone: 319-734-3403
9440 Atlantic Drive SW, Cedar Rapids, IA 52404
Office hours:
8:00 am - 5:00 pm
Service hours:
7:00 am - 4:00 pm
Tooling Phone:
319-734-3409
Fax:
9440 Atlantic Drive SW, Cedar Rapids, IA 52404
Nebraska
Omaha Facility
Serving NE & Western IA
Service Phone: 402-330-2323
8402 South 117th Street, Omaha, NE 68128
Office hours:
8:00 am - 5:00 pm
Service hours:
7:00 am - 5:00 pm
Tooling Phone:
531-365-5295
Fax:
8402 South 117th Street, Omaha, NE 68128
Colorado
Denver Facility
Serving CO, NM & Eastern WY
Service Phone: 303-571-4934
4925 South Santa Fe Drive, Littleton CO 80120
Office hours:
8:00 am - 5:00 pm
Service hours:
7:00 am - 4:00 pm
Tooling Phone:
303-757-2093
Fax:
4925 South Santa Fe Drive, Littleton CO 80120
Utah
Salt Lake City Facility
Serving UT, ID, MT, & Western WY
Service Phone: 801-886-2224
4205 West 1980 South, Salt Lake City, UT 84104 
Office hours:
8:00 am - 5:00 pm
Service hours:
7:00 am - 5:00 pm
Tooling Phone:
801-521-1716
Fax:
4205 West 1980 South, Salt Lake City, UT 84104