CNC Machinery Parts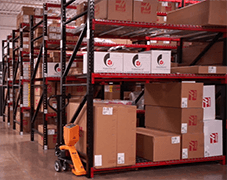 We know it's critical to your operations to get the correct CNC machine tool and CNC machinery parts on time. Productivity's knowledgeable technicians can help you identify the correct CNC machinery parts for and go above and beyond to process your order.
We stock machine tool and CNC machinery parts locally so they're readily available. Parts not in stock are typically expedited by our staff for overnight delivery.
For more information or to place an order, contact our Parts department at 763.476.4191 and press 1 for parts, or email at parts@productivity.com.