How a Better Metal Cutting Saw Equals Better Fabrication Success
"Metal cutting saw design and blade twist affects operation cost and cutting performance."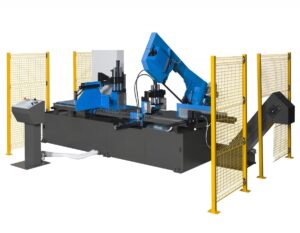 For those of you who work in fabrication workshops, choosing the right metal cutting saw design and blade will help your metalworking business attain full potential and ultimately, achieve market success.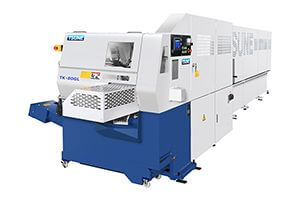 Similar to machine tools, a quality metal cutting saw design will offer advanced features. In these saw designs, greater overall performance can be achieved when vibration is dampened and isolated from the cutting process. These gains are realized by making accurate cuts faster, and increasing blade life. Increased blade life has two benefits: obviously the cost savings of using less blades and the addition of production time from the saw.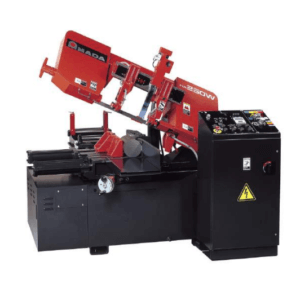 For example, if a saw was bundle-cutting two bars side by side with a 30 second cycle time, and a blade change takes 20 minutes. In that 20 minutes, 80 parts could have been cut, saving one blade per month could produce another 960 parts per year. Now that's making the most of your saw blades!
As for blade twist, you can expect some amount of blade twist on most band saws. With blade twist, twisting the blade adds fatigue and reduces blade life. To minimize this, you'll want to look for metal cutting saws that have less angle on their band wheels. This feature introduces less twist thereby extending the life of the blade, saving time and money. Other sawing elements to consider that will affect cutting performance are saw pitch, proper blade tension, tooth design, band speed, feed rates, chip removal rate and the material you're cutting among other things.
Before choosing a metal cutting saw design, you'll need to take a look at your in-house operational requirements. Some items to consider include:
Amount of fabricating work coming in
Size and types the jobs
Budget
Shop space
Required cutting rate 
Type of metal (ferrous or non-ferrous)
If you're interested in more information on metal cutting saws, contact our fabrication experts for more information. You can also check out our wide array of metal cutting saw lines.
Originally published 05/26/2015 | Updated 05/20/2022