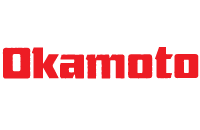 Cutting Edge Grinding Technology for Maximum Precision, Productivity and Profits.
Productivity has been a partner with Okamoto since 1988. The Okamoto name and excellence in grinding have been synonymous for over 80 years. Okamoto offers a full line of the finest grinding equipment and machines including, cylindrical grinders, internal grinding machines, manual, automatic and CNC saddle surface grinders, rotary surface grinders, column grinders and profile grinders. For more information regarding Okamoto grinding machines, visit their website, or contact a Productivity Inc. representative today.
For more information on the Okamoto difference, check out our Always a Smooth Finish with Okamoto Grinding Machines blog post.
Machines
SADDLE TYPE SURFACE GRINDERS
Manual
Automatic
CNC Form
CNC Form High Precision
COLUMN TYPE SURFACE GRINDERS
Automatic
CNC
DOUBLE COLUMN TYPE SURFACE GRINDERS
CNC
ROTARY TYPE SURFACE GRINDERS
MDI Control
CNC Control
INTERNAL TYPE GRINDERS
MDI Control
CNC I.D.
CNC I.D./O.D.
CNC Universal
CYLINDRICAL TYPE GRINDERS
Automatic
MDI Control
CNC
CNC Angle Head
SPECIALTY GRINDERS

Videos

Website