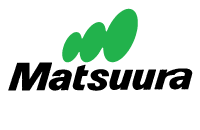 Precision Machine Tools With High Reliability, Sustained Accuracy And Guaranteed Performance.
Productivity has been a partner with Matsuura Machinery USA since 1976. Since 1935, Matsuura has been manufacturing cutting edge machining tools. From high speed machining, to full 5-axis machining centers, to vertical, horizontal, linear motor or multi-tasking CNC machine tools, Matsuura has always delivered unparalleled technological excellence and innovation to its customers. Matsuura is a pioneer in the design of automated, unmanned, high accuracy 5-axis machining centers, and these  CNC machines service a wide range of industries. As the leader in machining technology, accuracy, and performance, Matsuura Machinery USA has consistently provided reliable equipment and timely service to customers worldwide. If you're interested in a 5-axis, check out our blog on Why You Should Invest in a 5-Axis Machine.
Learn how Matsuura Offers Traditional Craftsmanship With State-Of-The-Art Engineering Principles.