Matsuura: Offering Traditional Craftsmanship With State-Of-The-Art Engineering Principles

Productivity partnered with Matsuura Machinery in 1976 because Matsuura is committed to offering cutting-edge 3-axis and 5-axis machining centers that have high reliability, high accuracy and high performance. Matsuura manufactures a broad range of high-speed 3-axis and 5-axis machining centers covering all industry sectors. As innovators in the production of high-speed machining and unmanned high accuracy CNC machine tools, Matsuura and Productivity offer robust manufacturing solutions that improve production, minimize cost, increase quality and reduce set-up and lead times.
Established in 1935, Matsuura has been the leader of high-speed machining, manufacturing high-quality machining centers including: horizontals and verticals configured with 3-axis and 5-axis, single table, multi-pallet systems, tool changers and our quality range of ultra-high speed linear motor machines.
5-Axis Machining Centers
Increase your productivity with Matsuura's lines of 5-axis machining. These highly rigid machining centers offer the ability to machine complex designs in a single setup, from small intricate medical parts to large aerospace components, resulting in greatly increased productivity and efficiencies.
5-Axis Vertical Machining Centers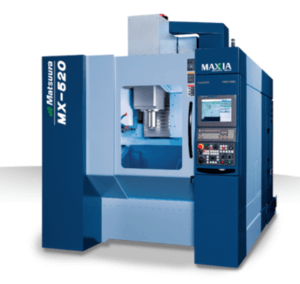 The high quality, high capacity single table 5-axis MX series is affordable with a compact footprint. The MX Series offers an assortment of configurations and options, including unmanned/automated add-ons. It comes standard with a FANUC 31iMB with PANEL-I Control making it extremely user-friendly. 
5-Axis Vertical/Horizontal Machining Centers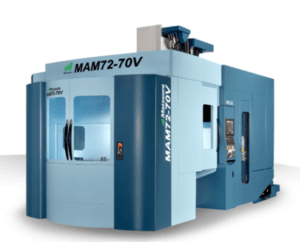 The fully integrated 5-axis MAM72 Series (stands for Matsuura Automated Manufacturing and the 72, is the hours in a weekend) of machining centers is built from the ground up to run unattended and has an optimized work enclosure providing maximum working envelopes. The MAM72 can perform simultaneous high-speed 5-axis machining operations. 
5-Axis Multi-Tasking Vertical Machining Centers
The Matsuura CUBLEX Series offers the ultimate level of process integration from milling, turning and grinding on one machine. The CUBLEX series enables high precision machining in unmanned operation, while providing cost reduction and one-chucking operation and eliminating errors from multiple setups.
See our blog on Why You Should Invest in a 5-Axis Machine.
Horizontal Machining Centers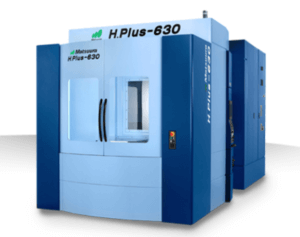 The Matsuura H.Plus Series of highly productive machine tools offers various models. From the compact footprint H.Plus 300 ideal for castings, investment castings and high volume work, to the cost-effective H.Plus 405 model for high-speed milling and contouring. To the H.Plus 500 series boasting a 500-by-500 mm pallet and larger working envelope to accommodate larger workpieces, to the rugged H.Plus 630 that offers long periods of reliable, unmanned operation, high-accuracy, high-rigidity production solution for large and complex components.
Vertical Machining Centers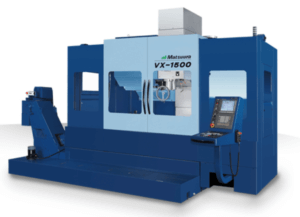 The Matsuura VX Series are fully equipped, cost effective, heavy duty performance vertical machining centers that deliver superb quality and performance, and are unsurpassed in accuracy, speed and rigidity.  They can machine a large array of materials, from Aluminum to Cast Iron, to Titanium.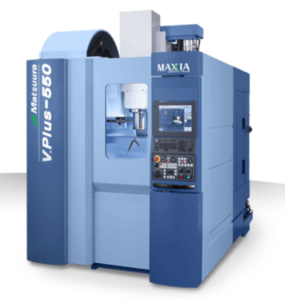 The V.Plus Series delivers high-rigidity and sustained accuracy, offering class leading machining performance in all materials, in all industry sectors. You can count on high accuracy and high speed no matter how complex your manufacturing job is.
Linear Motor Machine Tools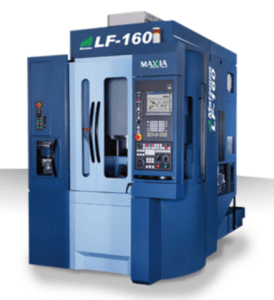 The Matsuura Linear Motor machines are extremely compact and deliver ultra high-speed and high-precision with fast and accurate linear motors in all axes.  From impellers to watch frames to die & mold to optical parts, the Linear Motor Series achieves the ultimate in high-accuracy production.
CAMplete TruePath is the Matsuura Difference

CAMplete post and simulation tool comes standard on all Matsuura 5-axis machines. TruePath has the ability to combine CAM systems in a single project and transfer an entire project from one supported machine to another.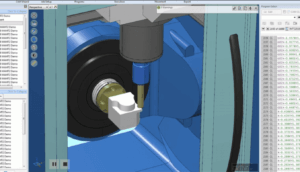 This easy-to-use application has a customizable post-processor that allows you to output your NC programs the way you need, with no on-machine editing required. 5-axis simulation, visualization and verification tools give you the confidence of knowing how your machine will work properly before you run a single line of G-code.
Automation and Unmanned Operations Configurations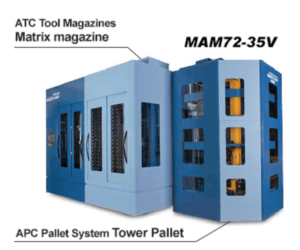 Whether you are seeking to realize improved operator working efficiency, or solve a labor shortage during the day, or want increased productivity and production through unmanned lights-out manufacturing at night, Matsuura offers automated/unmanned systems to help you achieve productivity improvements. Unmanned operation can be achieved with the installation of ATC tool magazines and floor, tower or linear pallet systems, available as an option for Matsuura's 3-axis/5-axis machining centers.
Moving to 5-Axis is Easier with Matsuura
If your business is looking to break into new industries or markets, or diversify into more complex machining work, or seeking to expand profitability through unattended, lights-out machining, check out Matsuura's extensive line of 5-axis machining centers today! Need more convincing about whther 5-axis is right for your shop? This article on Doing More with Less with 5-Axis Machining is a good resource. 
Productivity will not only provide you with expert sales advice based on your manufacturing needs, but we also have the resources to back you up including service, engineering automation, tooling and more. Contact us to determine which machine size is right for you – we can run a simulation using your solid model to confirm the right machine size.