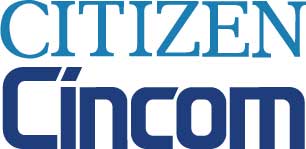 The Most Widely Accepted Swiss-Type turning Worldwide.
Check out the Citizen Swiss & Miyano Fixed Headstock Lathes with a Fiber Laser Option!
Marubeni Citizen is offering the ability to combine a Swiss or fixed headstock lathe with a fiberoptic laser delivery option. The Laser System L2000, available on Cincom A20, L12, L20, L32 and Miyano BNA-42GTY, utilizes IPG Photonics 400-watt, single-mode 10 micron fiber optic system. The L2000 is completely interfaced to the Cincom control.
Citizen Laser System L2000 Benefits
Laser Cutting, Welding and Etching
Near Endless Geometric Shape Possibilities
Minimal Burrs
Much Faster Than EDM Machining
Productivity has been selling Citizen Swiss-type turning machines since 1990. Marubeni Citizen-Cincom (MCC) was founded in 1984. The Citizen Cincom line consists of a Swiss-type or sliding headstock automatic CNC lathes that are engineered for exceptional cutting performance in the manufacturing of products including medical instruments, electronics, fiber optics, and valves, to name a few. Citizen machines feature Citizen's unique Cincom software that allows for superimposed and synchronized control of all axes simultaneously. It also provides user friendly operation and simplified programing. All of Citizen's Cincom machines are designed with both turret and gang block tooling systems and also feature simplified machine start-up/set-up, high speed program check function, multi-lined programs uploaded/downloaded in one file and have optional bar feeders specifically designed for Cincom turning centers.