Laser Cutters & Markers
Laser technologies provide an effective cutting and marking solution for businesses in many industries. Laser cutting and marking machines utilize highly concentrated beams of light to leave impressions in a wide variety of workpieces. Lasers are the ideal tool for applications such as medical part marking, electrical component fabrication, wood engraving, welding, vapor deposition and much more. Integrating laser technology into your operations gives you a precise and reliable way to make your mark on even the toughest materials, from metals and plastics to ceramics or glass.
Productivity offers laser cutting and marking machines, and engraving workstations that are built to last with minimal maintenance. You can count on brands such as FOBA and DURMA to give your company an advantage on the competition with user-friendly controls, and the precision you need to get the job done.
FOBA Laser Marking and Engraving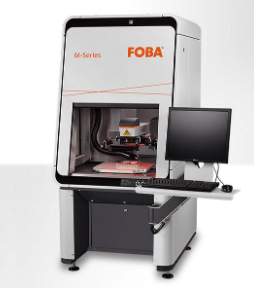 FOBA offers high-precision, flexible laser marking systems and workstations as well as laser engraving machines for a variety of industrial part marking jobs and workpieces. Whether you choose a FOBA solid-state laser marker, a fiber laser marker, a uv laser marker or a CO2 laser marker, you can count on high precision, flexible, permanent and forgery-proof markings. And, with FOBA's intuitive, high-performance software with user-friendly interface, you're guaranteed a smooth and fully automated production flow. 
Durma Laser Cutting Machines

Durma offers a complete line of laser cutting and fabricating machines including the all-solid-state fiber HDF series laser. This laser system offers the lowest possible running cost without the need for any laser gas. It can cut materials in a wide range of materials and thicknesses very quickly.
Citizen Cincom Laser System Accessory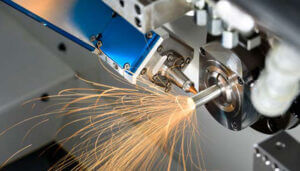 Citizen Cincom now offers the L2000 laser system available on Citizen A20, L12, L20, L32 and Miyano BNA-42GTY.  This option provide conventional and laser machining on a single machine with the L2000 is completely interfaced to the Cincom control.
Minimize downtime with equipment that fits right into your workflow.
Not sure where to start? Check out "Purchasing a Laser Marking Machine Checklist" article.  Find cutting and marking equipment that's a cut above the rest.
Need more information? Contact our experts today to discuss your project and schedule a demo.