Cost Effective Environmentally-Friendly Parts Cleaning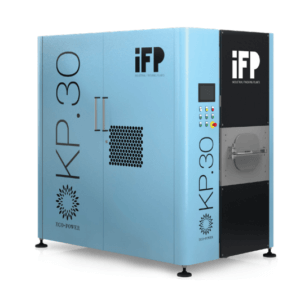 iFP is an international leader in the industrial cleaning sector and is considered one of the most reliable and innovative European manufacturers. Productivity Inc. offers iFP Kleen Power parts cleaning and washing systems that clean oil- and water-based residue from machined parts. An iFP Kleen Power parts cleaning and washing system has a compact footprint and provides an airtight, self-contained, efficient and environmentally-friendly solution for cleaning parts machined in oil and/or water based cutting fluids. iFP vacuum technology systems keep workplace air and surfaces safe and clean, and continuously recycle cleaning agents to eliminate the need to mix, monitor or dispose of contaminated cleaning solutions. Check out our blog on the benefits of iFP cleaning systems.
Download the iFP parts cleaning product brochure.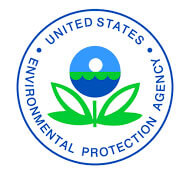 To learn more about the environmental considerations for green parts cleaning solvents check out our Clean & Green Industrial Parts Cleaning Series Part 1 and Clean & Green Industrial Parts Cleaning Series Part 2  blog series. 

Machine Type
Small Series – Small, single-basket cleaning platform
KP30 H/MA – 

is ideal for facilities manufacturing small precision parts with challenging, hard to clean geometries typical of parts found within the medical, dental and Swiss parts industries.
Basic Series –  Single and double basket capacity 
KP50 H/MA – is preferred for mid-volume parts manufacturers demanding superior part cleaning performance and efficiency. It works well if you need to place individual washers from multiple departments within a large facility.
KP100 H/M – is a high performance work horse with its 220 lb per wash, wash chamber load capacity. It  can accept two standard baskets or one large basket
Large Series – Large three- and four-basket model
KP150 H/MA – offers a 330 lb load capacity per wash cycle with optional ability to run 3 standard baskets or one large basket when washing longer parts.
KP200 H/MA – offers a fully automated wash load capacity of 440 lb. Excellent for  high volume demands such as for running millions of parts per year.
KPMAX – is the largest standard platform with a wash chamber height and width of 23" and length of 59".