Oktoberfest Tool Show Website Now Live!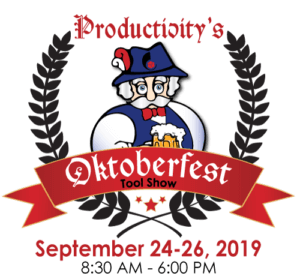 Productivity's 2019 Oktoberfest Tool Show website is now live. The show runs from September 24-26 from 8:30 am to 6:00 pm.  You can expect to see over 40 machine tools, 80 plus tooling lines and related machine tools technologies such as measurement solutions, dimensional inspection products and software solutions at the show. Plus there are live demos and experts at every corner to help you with a challenge or opportunity. Feel free to bring your project info in and see how we can help.
Register online today. Registering online saves you time at the show. Once you register online, at the show, you just need to go to the pre-registered line and pick up you badge and proceed to enjoy the show!