Murata MT200/T2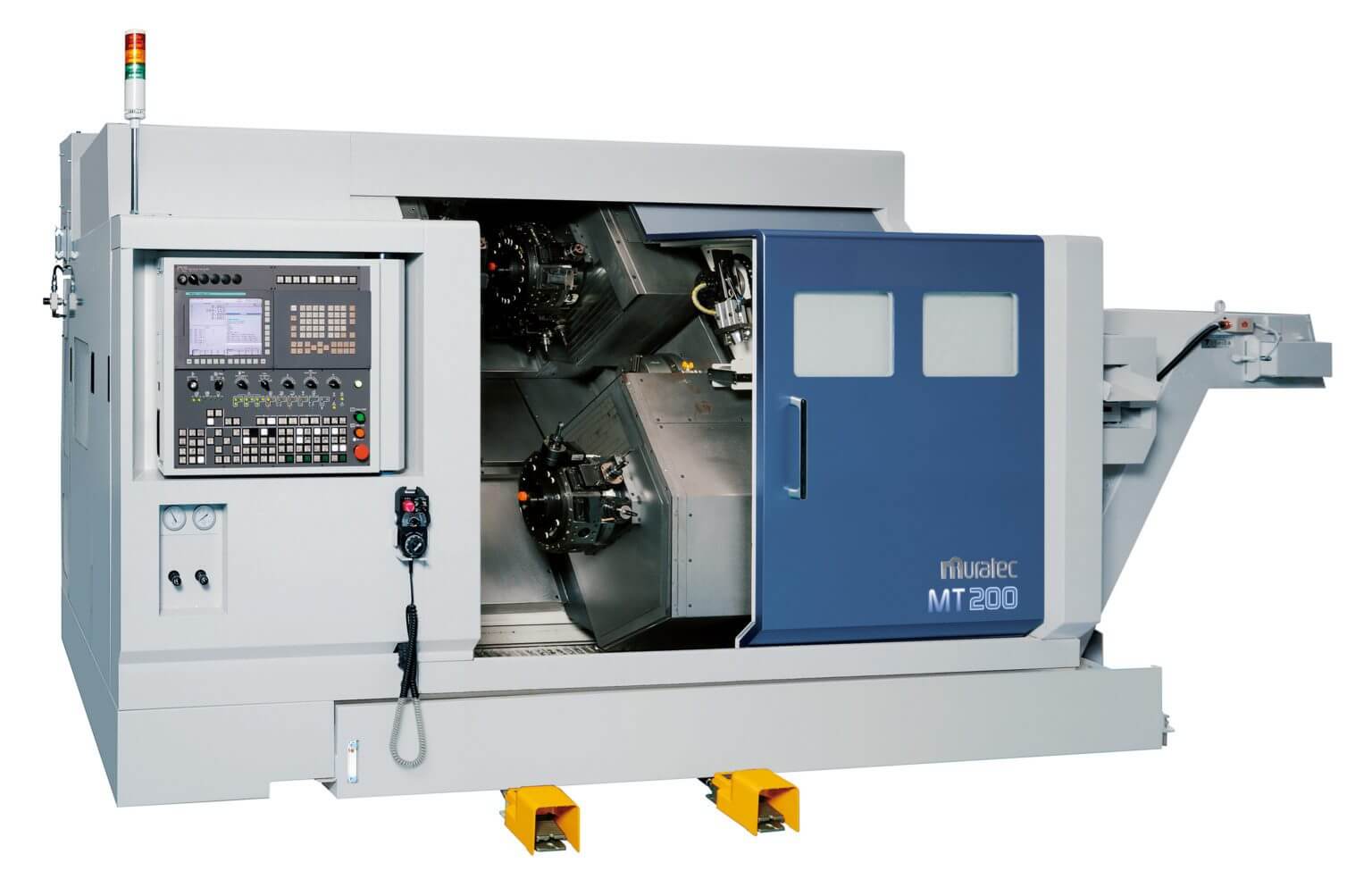 With twin spindles, three turrets and a gantry loader, the MT200 is the ultimate multi-tasker and a great solution for facilities seeking to run a variety of complex parts through one machine. By cutting more than one part at once, operators increase productivity while greatly reducing overall cycle time.
The MT200 is a multi-tasking turning machine with ultra-versatility and endless capabilities. Unlike many of the other machines in this series, the MT200 can be engineered with up to three turrets. With turrets above and below the center line, operators can utilize two tools in a single cut, reducing cycle time and increased productivity. Though similar in most ways to the MT100, the MT200 and its gantry can manage larger, heavier parts.
The MT200 is an excellent choice for facilities running complex parts through a single machine. Like all machines, the MT200 was designed with automation in mind and can be engineered to meet your unique part requirements.