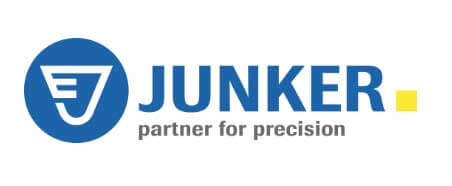 Your Partner in CNC Precision Grinders & Grinding Machines, and Cutting Tool and Cylindrical Grinding.
Productivity is proud to partner with JUNKER in the Rocky Mountain region. JUNKER is world-class manufacturer of CNC precision grinders & grinding machines as well as cutting tool and cylindrical grinding. The JUNKER Grindstar, a high-speed plunge-cut grinding machine, is one of the industry's best. JUNKER also offers the "Lean Machine," which grinds cylindrical diameters, dies, shoulders, tapers and radii with ease.
JUNKER CNC precision grinders & grinding machines offer manufacturing companies a high-speed grinding solution with unparalleled precision. Built using innovative grinding technology, Junker's wide selection of precision grinding machines includes profile grinding machines, double disc grinding machines, cutting tool grinding machines, and more. Regardless of your specific application, Junker offers a solution to improve efficiency and productivity.