Murata MS60G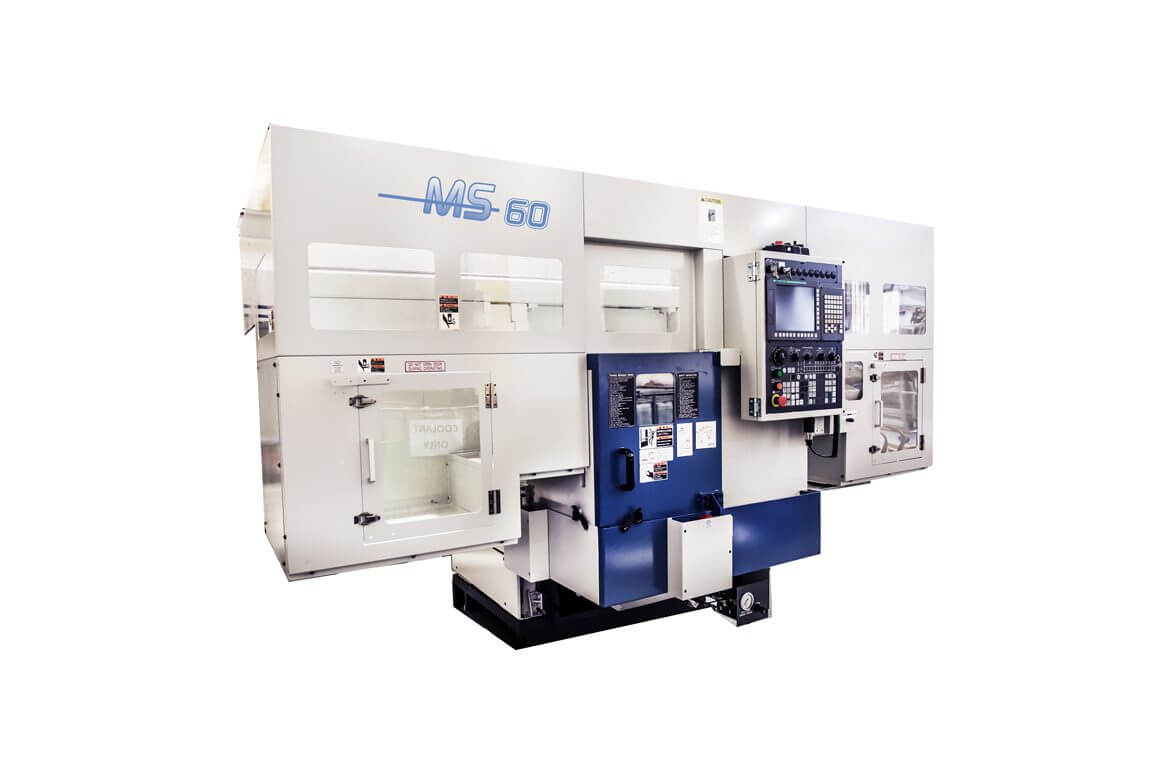 The MS60 is a single spindle CNC turning center that is revolutionizing automated turning with its compact size. Its small footprint paired with its high-speed capabilities make this an incredibly efficient machine for high-volume production.
When combined with the twin spindle CNC turning centers from our MW Series, the MS60 provides an ideal third operation solution, or just to add additional turning capacity. With a completely automated gantry loader and a maximum traverse speed of 150 m/min, this machine is in a class of its own when it comes to versatility and efficiency. Built to turn parts up to 120mm in diameter, the MS60 is a popular choice for the automotive industry, general machine shops and beyond.
Like all Murata Machinery, USA machines, the MS60 is designed with reliability and automation in mind.