Makino EDAF2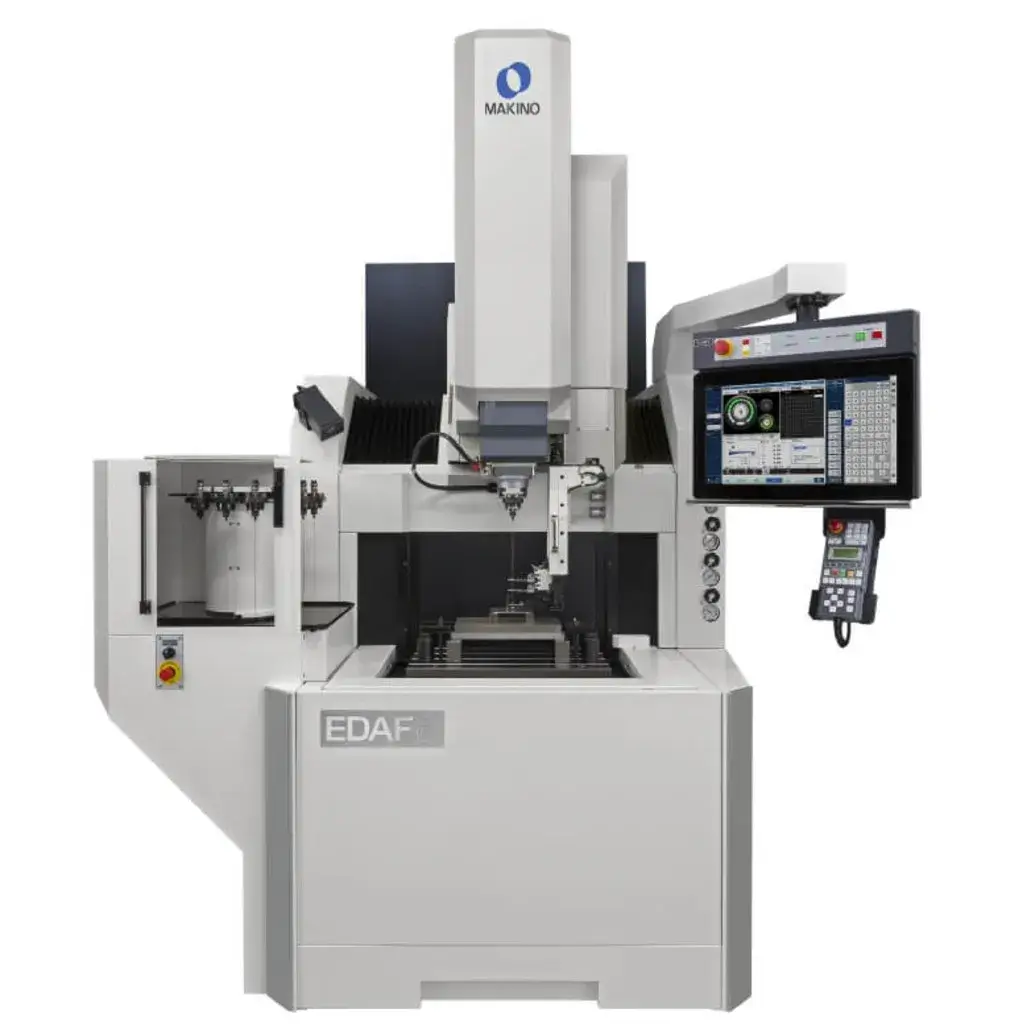 The EDAF2 sinker EDM machine offers an ideal mix of high-speed machining, high accuracy and surface finish capability to efficiently tackle any job.
At the heart of the machine is a robust and rigid structure that provides sustained long-term precision. The EDAF2 has a space-saving design that integrates the dielectric reservoir into the base casting of the machine, which reduces floor space requirements while improving thermal stability. The machine's thermal stability is further enhanced with active liquid cooling of the Y-axis and Z-axis structures that keeps the entire machine at a stable temperature.
 
The EDAF2 offers a flexible machine design that utilizes a stationary worktable with a programmable rise-and-fall work tank. Operators will find that the machine provides excellent operator ergonomics with superb access to the work tank, and the design simplifies the integration of ATC (automatic tool changer) and automation systems to extend unmanned operation. The EDAF2 is available with an optional 50mm (2.0") and 100mm (4.0") table-down configuration that provides additional depth to the work tank. Operational safety is also a vital requirement, and the EDAF2 features a standard built-in fire extinguishing system and U/V flame sensor that monitors the machining process.