Here at Productivity, we love what we do,
and we hope you do too!
Here is what our customers have to say about Productivity Inc. products and services. If you've had a great experience with Productivity Inc., whether be on a new purchase of a machine tool or tooling & accessories, or service or repair of your machine tool, live tool or rotary table repair, or maybe a great interaction with one of your customer service or sales reps, let us know! We appreciate it! 
John, Jack and Luke are real GOATS in regards to the auction. Everything flowed smoothly and I was always kept up on details. Very Professional.
Dennis Iverson, Detail Tool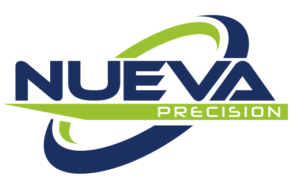 Productivity is my one-stop shop for tooling and machinery needs. Any hurtle I seem to hit, their sales engineers are ready to help me get over it. I've had the pleasure of working with some of their staff for multiple decades now. Some great folks! I look forward to our continued partnership. Keep up the great work!
Eddie Casanueva, Nueva Precision, Inc.
The Productivity team has gone above and beyond for GH Manufacturing Consulting in our start up years. I don't know how we would have done it without them.
Gave Hathaway, Owner, GH Manufacturing Consulting
Thank you so much for all the calls and emails responding to my questions. There is nothing better than working with you all at Productivity. Helen, Jill and Jack in Accounting have been so helpful with all the auction questions and their overall response was unbelievable. It's a company like this that I will support, and help support, for the colleges here in Minnesota. What a great company to work with! Thanks again.
Craig Barringer, Machine Tool Instructor, Hennepin Technical College
Chris Archer has been great to work with on moving equipment that we no longer have a need for. He has kept me informed throughout the process and does all the work to get my equipment sold at a good price.
Justin Akkerman, Akkerman Inc.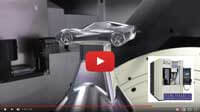 Strommen Engineering, specializing in micro machining of high tolerance medical molds, did a demo of a Corvette Stingray test cut on the Makino D200Z to demonstrate the machines capabilities, speeds, and programming softwares. Check out the video.
"So far, we are very happy with the Makino D200Z. It's fast and accurate. I also wanted to thank you for the great support."
Scott Isdahl, Toolmaker, Strommen Engineering.
Thanks for your help with our EDM Hole Drilling project. The machine is running great and getting the final training increased production a lot. Kevin did a great job. If you ever need a recommendation on this machine you could find one here.
Thanks again.
Jim D. Vining, Manufacturing Engineer, Wilson Tool International
I just wanted to mention that I appreciate the service we receive from Productivity while ordering tools and all other special requests, It does seem that your people go all out to satisfy the customer. I just wanted to take the time and say Thanks !
Our feeling and experience is very positive and in fact our President even mentioned your inside sales has been phenomenal. "
Director of Operations, Small Parts Manufacturer
Continental had been experiencing some bad servicing issues with another machine tool distributor in the past. Now working with Productivity on this new project and seeing our success first hand we realized at Continental we would want Productivity to be our partner for future machine tool purchases. We as a company feel Productivity treated us with respect at all times and made us feel like their number one customer.
Mike's excellent training made it possible for Continental Hydraulics staff to feel confident and move forward in a short period of time producing a quality product. Within a six -month time period after the installation we had our twelve-pallet system 75% filled with our production components. We achieved a sixty-five percent cost reduction on average for all components produced on the new Makino machine. Everything Productivity promised up front to Continental prior to the purchase was achieved or better than expected.
Continental Hydraulics had an excellent experience working with Productivity from day one with this new Makino system purchase. Productivity delivered on everything they promised so we could produce a quality product achieving major cost reductions and producing product on time. Our lead times to produce product were reduced so we could ship our customer pump and valve
With the excellent working relationship with Productivity we set up a yearly maintenance program for Productivity service staff to come and do a two-day complete machine checklist repairing and servicing the entire system. This assured that the Makino systems were in good working order and saved Continental costly downtime.
Productivity's service response for our new Makino was the same day we called in for service and in most cases within an hour they would be on site repairing our machine saving Continental costly down time.
Bill Schmidt, Continental Hydraulics Inc.
The team of Machinesused.com did a great job. They made the process easy and precise. No surprises, just professional service
Brian Nelson,  Dunwoody College of Technology
Productivity has serviced and maintained our equipment for many years. They have a very knowledgeable staff and excellent service. We have also used Productivity's moving services for multiple shop moves. They helped coordinate and manage the move from start to finish. With Productivity we were able to minimize our machine down time during the difficult moves.
Chris Tellers, R&D Manager, Sil-Pro
John Lawton made it very easy. He was very knowledgeable about machinery and miscellaneous tooling items, making it very easy for seller.
Dave Kafka, Marr Valve
This auction went smoother than I anticipated. We plan to use the machinesused.com again.
Dave Thompson, Chippewa Valley Technical College
Managing all of the details involved in auctioning this equipment, and the fact that the equipment sold for about 20% more than expected made this a very pleasant experience.
Fred Fischer, Foremost Machining Company
The Machinesused.com auction allowed us to reach a large local as well as global market that gave us the best return for the items we sold. We could not be happier.
John Keller, All-American Engineering & Manufacturing
The online auction put on by Machinesused.com was a great service to us. The exposure to our equipment was coast to coast, and the interest generated was the same.
Kurt Steidl, Alexandria Extrusion
John & Jon did a fantastic job with our auction. Everything that was promised happened on time and smoothly. I would recommend their service to anyone. Medtronic can't thank you enough for the critical role played in this facility closure.
Mike Oswell, Medtronic
I will say, over the years, we have been fortunate to be able to work with Productivity on multiple projects. The sales and engineering staff at Productivity have always been knowledgeable, friendly and great to work with. We look forward to the continued "partnership" between Productivity and New Ulm Precision Tool.
Paul Huseby, Sales Manager, New Ulm Precison Tool, Inc.
Efficient, Effective, Knowledgeable and Friendly.
Rick Jackson, Department 56, Inc.
Everything was handled professionally and very painless for the seller. Thank you.
Robert Pepin, CB Quality Machining & Engineering
John and his team exceeded our expectations on all fronts: the pre-auction preparation was made effortless; the removal of the equipment and settlement of transactions was quick and efficient; and most importantly the net cash generated greatly surpassed our hopes. We heartily recommend the machinesused.com team to anyone.
Rollie Sollenberger, HSIO Technologies, LLC
John was great to work with. He did a good job explaining things.
Shawn LaFave, Turning Inc.
Very happy with Productivity salesperson stopping by regularly, always brings something to the table & doesn't waste time. Real happy with the Fastrack System Productivity set up. Ran some figures & it's saving a lot of money in freight plus tons of time. A lot less stress in his day. I like Productivity's stock levels, odd items in stock etc.
Shop Owner, Job Shop
Great people, great service. It's always easy working with Machinesused.com.
Steven Johnson, ND State College of Science
We sure appreciate Jeff's good work as a service tech. He did the update on our Makino wire, and installed probing on one of our Haas mills. He is always very thorough, and thoughtful in his work. (as are all the service techs that visit us!)
He also helped get one of our local industry guys with parts and a little information yesterday. The business owner sent me an e-mail today asking me to thank him for helping out with the parts and advice. Another great testament to the great service and parts availability of the Haas brand.
Steve Johnson, Department Chairman, NDSCS
A very professional experience. They made selling our CMM easy
Ted Roberts, Roberts Automatic Prod., Inc.
Thank you and your crew for the wonderful job you did on my auction. When the auction closed I was surprised at how much money it produced
Thomas Holewa, Computer Cut EDM
It is operated like everything else at Productivity. The way it should be.
 Craig Schad, Tri-Star Manufacturing