Applications Engineering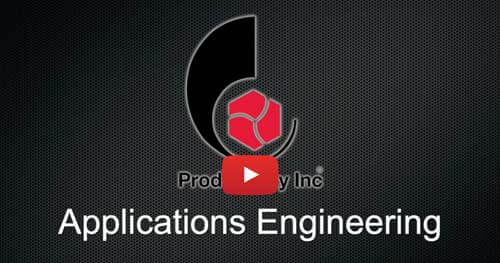 Check out this video to see how Productivity's Applications Engineering services can help your bottom line!
About Our CNC Engineering Services
We provide machining applications engineering and integration solutions for your most complex manufacturing challenges. At Productivity, we understand that capital equipment projects can be complex. That's why even before you purchase a mac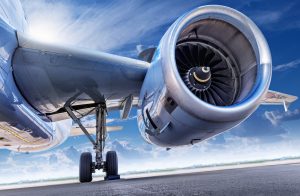 hine tool from Productivity, our sales team and Applications Engineering experts work together to fully comprehend your unique needs to present you with a customized engineering program to solve challenges and expand opportunities.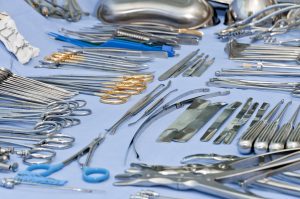 Whether you lack internal expertise, time and manpower, want greater accountability or just don't know where to start, outsourcing your CNC engineering project to Productivity will help you solve your toughest manufacturing challenges. 
We have engineers who have a high degree of technical expertise and machine specialization, precise experience in production-ready process design and optimization, years of practical experience and are well-versed on industry best practices. They will provide you with a machining solution to fit your exact needs.
From machine tool and tooling selection, to machine tool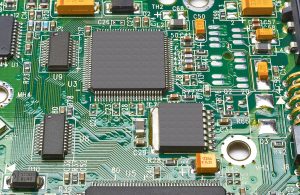 integration, to process automation, to controller programming, to fixture design, to part work holding and multiple axis programming, to machine cell layouts, to production ready-processes, we analyze every aspect of your operation.
As a single-source supplier, we also have access to all products and services necessary to get the job done in-house. Our CNC Engineering Services include:
Our CNC Engineering Services Include
Turnkey Solutions
Many suppliers boast that they have turnkey engineering solutions, but few can actually follow through on established goals. We have a full staff of highly experienced engineers to help you with any facet of your CNC engineering project.
Productivity's turnkey production engineering services create a seamless synergy between our project engineers and cross-functional teams within your company for a strong back-and-forth, real-time communication channel. Our engineering team approaches new challenges with an open mind as well as the experience built from working on thousands of projects.
Full turn key project management services may include:
Project assessment
Research
Project goals and timelines
Resource allocation and management
Deadline monitoring and budget management
Process testing
Project documentation and training
Project hand-off
A turnkey solutions partnership with Productivity can address labor shortages and resources, simplify your processes, help you save on manufacturing costs, solve difficult production issues, increase speed to market and help you expand your capabilities into new product areas without investing in added equipment or staff expertise.
Engineering Process Assistance
For less complex projects, Productivity also offers engineering assistance. Working in partnership with the customer, Productivity can quote services based on agreed-upon guidelines. We will determine the best method, the best tools, the best machine and implement best practices to get that machine up and running as quickly as possible. 
These engineering services include programming, process improvement, cycle time optimization, work holding evaluation and custom training classes based on your requirements. Whatever your engineering needs, Productivity can help. Process assistance typically does not involve SPC or capability studies.
For more information on Productivity's engineering production assistance services or to get a quote, contact us now.
CNC Machine Training
With any machine tool purchase, Productivity offers more than 150 annual formal CNC training classes. This CNC training gives your operators hands-on experience with your new machine to reduce the learning curve and allow you to implement your new equipment more quickly and efficiently. Productivity also offers customized CNC machine training for special applications needs.
To view some of our CNC training classes, click here.
Why use Productivity CNC Engineering Services?
To view printable version of Productivity CNC Engineering and Applications benefits, click here.
Reduced Time To Market
We can bring you to market more quickly and lower your overall costs. Turnkey production engineering services can guarantee cycle times, production and throughput rates. We meet or exceed our delivery deadlines and we can prove it.
Reduced Operation Costs
We allow you to add expert external resources to project without adding ongoing operating costs. Refining processes leads to a lower cost solution.
Single Point of Contact
A single source of responsibility guarantees a smooth and cohesive process to meet time and cost requirements.
Greater Focus
Allow your employees to focus on their areas of expertise and core business with our turnkey services. We deliver a more concentrated focus so you can avoid increased project costs and stick to deadlines.
Increased ROI
When you produce more parts, reduce cost per part, reduce labor hours and get your product to market more quickly, you can expect a better return on investment than if you'd kept project management in-house.
Better Accountability & Risk Assumption
Once your project budget is approved, engineering keeps an ongoing cost report and verifies real hours against budgeted hours to ensure your project stays on track. Best of all? Productivity assumes all responsibility related to process.
Higher Level of Objectivity
A third party brings an independent, more objective view of what the organization needs resulting in valuable insights. And an outside party is much less likely to fall under the influence of office politics and "inside baseball."
Specialization
We sell and manage a wide range of machine tools. Our highly specialized engineers provide your organization instant access to expertise that reduces or eliminates the need to educate and train someone in-house.
Training
Productivity will train operators on new processes and machines so you're up and running in no time.
Is your project done, but you still need help? Productivity provides ongoing applications assistance as well. Our application engineers are machining and automation specialists experienced in tooling, programming and fixturing. They can provide extensive after sale support.
For more information on Productivity's training and after-market support services, contact us now.
To put Productivity's engineering services expertise to work for you, or for more information or a quote
Contact Us Now!