Applications Engineering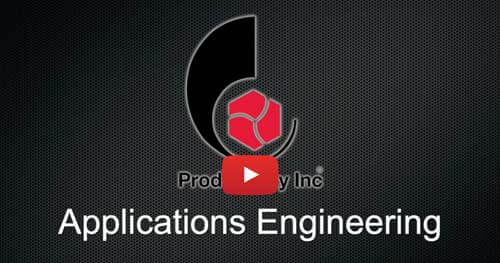 Check out this video to see how Productivity's Applications Engineering services can  help your bottom line!
We have highly trained and specialized engineers that know specific equipment and their processes to help you reach your manufacturing potential.
We provide machining applications engineering and integration solutions for the most complex manufacturing challenges. At Productivity, we understand that capital equipment projects can be complex. That's why even before you purchase a machine tool from Productivity our sales team and Applications Engineering experts work together to fully comprehend your unique needs to present you with a customized robotics engineering program to solve challenges and expand opportunities.
We have precise experience in production-ready process design and optimization and our highly specialized engineers use their array of industry experience to provide you with a machining solution to fit your exact needs. As a single-source supplier, we also have access to all products and services necessary to get the job done in-house.
These services include: