don't forget to change your fanuc robot battery
As a yearly preventive maintenance step, the batteries in your FANUC robot should be changed to ensure that vital programming is protected from power failure. Click here to go to download the Battery Reminder PDF or to sign up for automated reminders.
FANUC Robot Quick Tip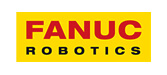 Okay - so you forgot to change the batteries and the robot has lost power. Here is how to Quick Master the robot to get it up and running.

First, change the 4, C- size batteries, with the power ON, making sure that the batteries have the correct orientation.

Jog in joint to the "zero" position, and align the axis marks.
If these don't work, go to the Battery Power Loss Recovery Method: Quick Master sheet online and follow directions.
If you are still having trouble, or need assistance going through the steps, contact Productivity's Robotics dept at 763.476.8600.
feature dept
Did you know that Productivity has a full service engineering department? Here are just a few of the benefits of using our engineering services.
Reduced time to market
Reduced operation costs
Single point of contact
Greater focus
Increased ROI
Better accountability & risk consumption
Higher level of objectivity
Specialization
Training
For more information, go to our Engineering Services web page or call 763.476.8600.
PREVENTIVE MAINTENANCE FOR YOUR ROBOT
By performing periodic maintenance procedures, you can identify potential failures before the result in unexpected downtime – maximizing your robot uptime. For specific details, refer to your robot's mechanical and electrical manuals.
Daily Maintenance
Before daily operation (with robot OFF and NOT in motion):
Check air pressure using gauges provided by your integrator.
Clean all sensors and optics, and visually inspect components for damage.
Check the mechanical unit for grease/oil leakage.
Check the robot controller cooling fans.
Productivity is equipped to help you with all of your FANUC robot maintenance and service needs. Productivity manages your tailored service plan so that you don't have to ­— by providing dedicated personnel, easy scheduling and annual service reminders. Go to our FANUC Preventive Maintenance page to see details or to schedule an appointment.
15 Reasons to automate

Lower operating costs
Improved worker safety
Reduced factory lead times
Faster ROI
Ability to be more competitive
Increased production output
Consistent and improved part production and quality
Smaller environmental footprint
Better planning
Reduce need for outsourcing
Optimal utilization of floor space
Easy integration
Maximize labor
Increase productivity and efficiency
Increase system versatility

For more details on benefits of automation, click here.


Why Outsource your automation project?

Time and again we hear the stories of companies moving manufacturing operations overseas. With every factory move there are job losses, cities abandoned and economies depressed. What if you could not only maintain, but also grow your manufacturing business and stay exactly where you are? You can when you remember just one word: Automation.

Moving operations overseas is costly – both in hard dollars and less tangible factors as well. Why move when you can remain competitive, efficient, centralize your inventory and rely on the strength of the U.S. labor force, supply chain, protections and support?

Don't relocate – AUTOMATE!

An automated facility can manufacture the highest quality products, maintain control of operations, retain jobs, see significant cost improvements and continue to strengthen the economy, right here at home. Automation is flexible and offers numerous opportunities for companies to maintain profitability, regardless of the size of their operation. Automation equals cost competitiveness.

Unlike most integrators, Productivity specializes in robotics and part machining/machine tool load/unload. We focus on all areas of automation, including:

Design and fabrication
Making a cell operational
Cell efficiency
Accuracy and consistency
Part infeed and outfeed systems
Chip and coolant management
Quick changeover of cell control and all tooling for running a variety of parts
Cell control programming, logic and communication
Established industrial automation safety standards

When you work with a robotics integrator partner like Productivity, we take care of everything and you receive full training and ongoing support. We make sure your robots are up and running 24/7, in position and performing their programmed tasks.

For more detailed reasons to automate, click here.



robotic technologies for efficiency




Robotic Vision System

This reliable system allows operators to randomly place parts onto the in-feed conveyor. The vision system identifies and transmits the part coordinates to the robot for pick-up. This makes the introduction of new parts more flexible and reduces the amount of special hardware required to orient and separate incoming parts for pick-up.

Quick Change Gripper Mount

This option allows the operator to change gripper head assemblies in just seconds. The quick gripper mount contains couplings for up to three gripper heads and eliminates the need to change screws, gripper fingers and air lines. When used on a system that will be changed over frequently, it will improve uptime and consistency of set-ups and shorten the changeover time.

High Speed Servo Door

Productivity can equip your machine with a high speed servo door opener that allows most machine doors to be opened or closed in just one second – much more quickly than your typical pneumatic door. A manual control operates the door at a slower and protected speed. Upon contact with an obstacle, the servo door opener reverses the closing motion and stops the door cycle.

For more robotic technologies, go to Productivity's Robotics Technology page.




how to choose a robotics integrator

When you're ready to give automation a try, be sure you're asking these important questions of potential integration partners:


Is this the right system for our application?
We take the time to analyze your entire manufacturing process and develop an automation solution to fit it. We will explain all of the features, benefits and options, and show you how they will improve all aspects of your operation.

How comprehensive is the quotation?
Our quotation will detail your automated cell -- areas of responsibility, timetables, cell layouts and pricing.

Is this system safe?
We ensure your system is safe according to your company's safety standards, as well as to industry standards and best practices.

What if we need spare parts?
To minimize your down time, Productivity stocks spare parts in multiple Midwest locations. Additionally, we are an authorized FANUC robotics integrator with access to FANUC's entire spare parts inventory.

Is training provided?
Once your system is in place we provide training to your employees as well as ongoing maintenance and support.

Are you a reliable operation?
Founded in 1968, Productivity has an experienced staff of automation engineers and technicians, available at locations around the Midwest, to take care of your needs whenever they arise.
Keep manufacturing close to home
Years ago, manufacturers were fleeing North America in droves to set up shop in countries with the lowest labor rates. Many of those companies have realized the promise of cheap labor, with increasing transportation costs, is not all it's cracked up to be and those same companies are moving back to the U.S.

The key to continued growth in the American manufacturing sector is balance: Reducing production costs, improving quality through a skilled labor force and automation. Download PDF.

A Robotic Success story

A hydraulic component manufacturer needed a production machine to process an extremely tight tolerance pump body in high volumes. The custom machine that was in production had a high maintenance requirement and was down a lot of the time. Click here to see how this challenge was solved. For more Productivity Robotic Success Stories, download the brochure.