Haas Factory Outlet: Midwest and Rocky Mountain Locations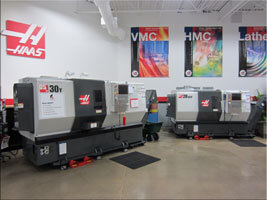 Productivity and MMT Productivity have Haas Factory Outlet (HFO) locations throughout the Midwest and Rocky Mountain regions. Productivity has been a dealer and distributor for Haas Automation machine tools since 1986, and MMT Productivity has been a Haas distributor since 1988. Since that time, Haas Automation has grown to be the largest machine tool builder in the United States and a worldwide leader in CNC Machine Tools. Haas Automation manufactures a full line of CNC vertical machining centers, as well as horizontal machining centers, CNC lathes, tool room machines, rotary tables, and 5C indexers. Haas machine tools and rotary products are built to deliver high accuracy, repeatability and durability.
The Haas Factory Outlet is defined not only by the machine tools we offer but by the commitment and partnership that comes with every machine tool you purchase. When shopping at an HFO in the Midwest or Rocky Mountain region, you can count on:
Dedication to outstanding service support.
Large stock of replacement parts for next-day delivery and a fleet of fully stocked service trucks providing installation and ongoing service.
Our Application Engineers to help you select the best Haas product for your application and provide turnkey solutions.
Initial and ongoing training.
Our national resources of inexpensive, innovative lease and loan products.
Productivity Haas Factory Outlet (HFO) Midwest Locations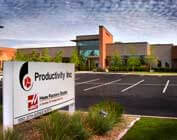 HFO/Minneapolis
Serving Minnesota, the Dakotas & W. Wisconsin
15150 25th Ave. N.
Plymouth, MN 55447
Tel: 763.742.1263
Fax: 763.476.4092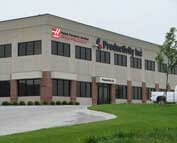 HFO/Omaha
Serving Nebraska & W. Iowa
8402 South 117th Street
Omaha, NE 68128
Tel: 402.758.9143
Fax: 402.330.6901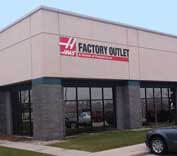 HFO/Cedar Rapids
Serving E. Iowa & the Quad Cities
9440 Atlantic Drive SW
Cedar Rapids, IA 52404
Tel: 319.734.3408
Fax: 319.734.3410
Productivity also has Haas Factory Outlets outside the Midwest, with locations in the Rocky Mountain region through MMT Productivity Machine Tools.
See locations below.
MMT Productivity Haas Factory Outlet (HFO) Rocky Mountain Locations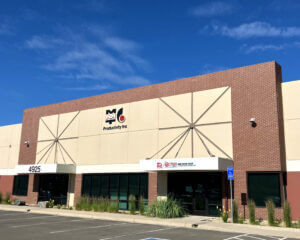 HFO/Denver
Serving Colorado, New Mexico & E. Wyoming
4925 South Santa Fe Drive
Littleton, CO 80120
Tel: 303.571.4933
Fax: 303.892.6708

HFO/Salt Lake City
Serving Utah & W. Wyoming
4205 West 1980 South
Salt Lake City, UT 84104
Tel: 801.886.2221
Fax: 801.886.2223