Pre-Engineered Systems
LOWER initial investment.
SHORTER lead times.
PREDICTABLE results.
Productivity offers a number of pre-engineered RoboFlex® automation packages to provide flexible solutions to your current manufacturing challenges.
RoboFlex® systems are automated machine tending systems. This diagram illustrates the core sub-systems in a typical machine tending cell which allows a robot to load/unload your machine tools.  In each of our systems, our engineers have combined these sub-systems to ensure that the robot can successfully perform the  repetitive task of part exchanges during machine operation. This allows you to get the most productivity from your equipment and employees.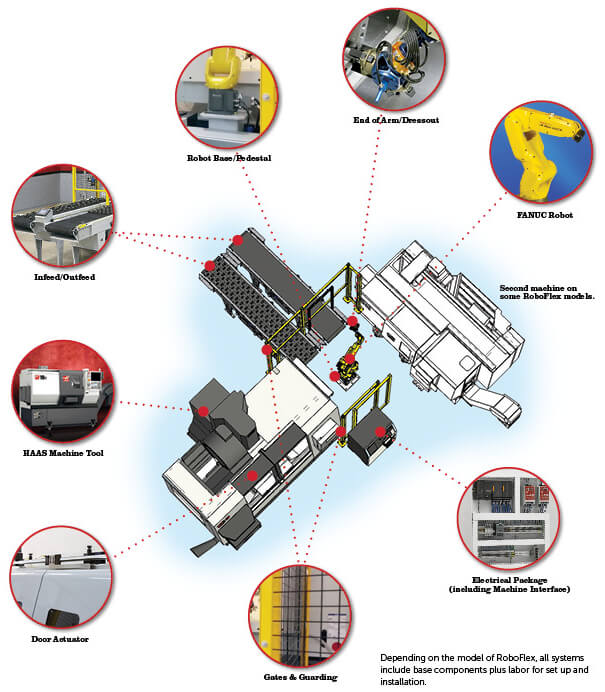 The five main benefits you gain are: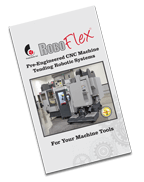 More production through efficiency
Reduced hourly operating costs
Extended capacity from your machine operators
Improved, consistent part quality
Easy and fast part changeovers